Low carbon steel from anson steel
Low carbon steel is also called mild steel because of its low strength, hardness, carbon content of this type of steel ranges from 0.10% to 0.30%. Low carbon steel is easy to be processed, such as forging, welding and cutting, often used for manufacturing chain, rivets, bolts, shaft, etc. Its carbon content is less than carbon steel whose carbon content is 0.25%. It includes most of ordinary carbon structural steel and part of high quality carbon steels, mostly without heat treatment used in engineering structure, some by carburizing and other heat treatment used for the wear-resisting of mechanical parts.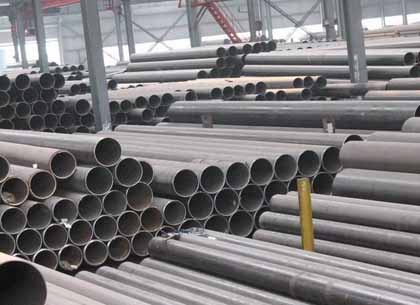 Annealing organization of low carbon steel contains ferrite and a small amount of pearlite, it has low strength and hardness, plasticity and toughness is better. Therefore, it can use edge, bending, stamping and so on forming methods for cold forming for its good cold forming performance. This steel has good weldability. But as the low carbon content and low hardness, low carbon steel cutability is not satisfying, normalizing treatment can improve the cutability so as to widen the use.