Boiler steel in power station
Boiler steels from Anyang General International Co., Ltd are used in power station including all kinds of boiler steel pipes, high-pressure hot rolled boiler steel pipes and alloy pipes. As a professional boiler steel supplier, our products are broadly utilized by power plant boiler manufacturer, power pipe installation, pipe fittings manufacturing and the reformation of the power station.Steel standard covers GB Series, ASME series, EN10216-2 (or DIN17175) and the corresponding JIS boiler tubes and other international standards of production.
Boiler steels size scope: Φ16-Φ825;
High pressure carbon boiler pipe in standards: 20G, SA106B, SA192, SA106B, SA106C, SA210A1, SA210C, P235GH, P265GH, etc.
High-pressure boiler steel pipe in standards: 15CrMoG, 12Cr1MoVG, T91, T92, T23, T22, T11, T2, P91, P92, P11, P12, WB36, 16Mo3, 13CrMo4-5, 10CrMo9-10, etc.
High pressure boiler stainless steel tube in standards: TP304H, TP321H, TP347H, etc.
Chemical Components:(%)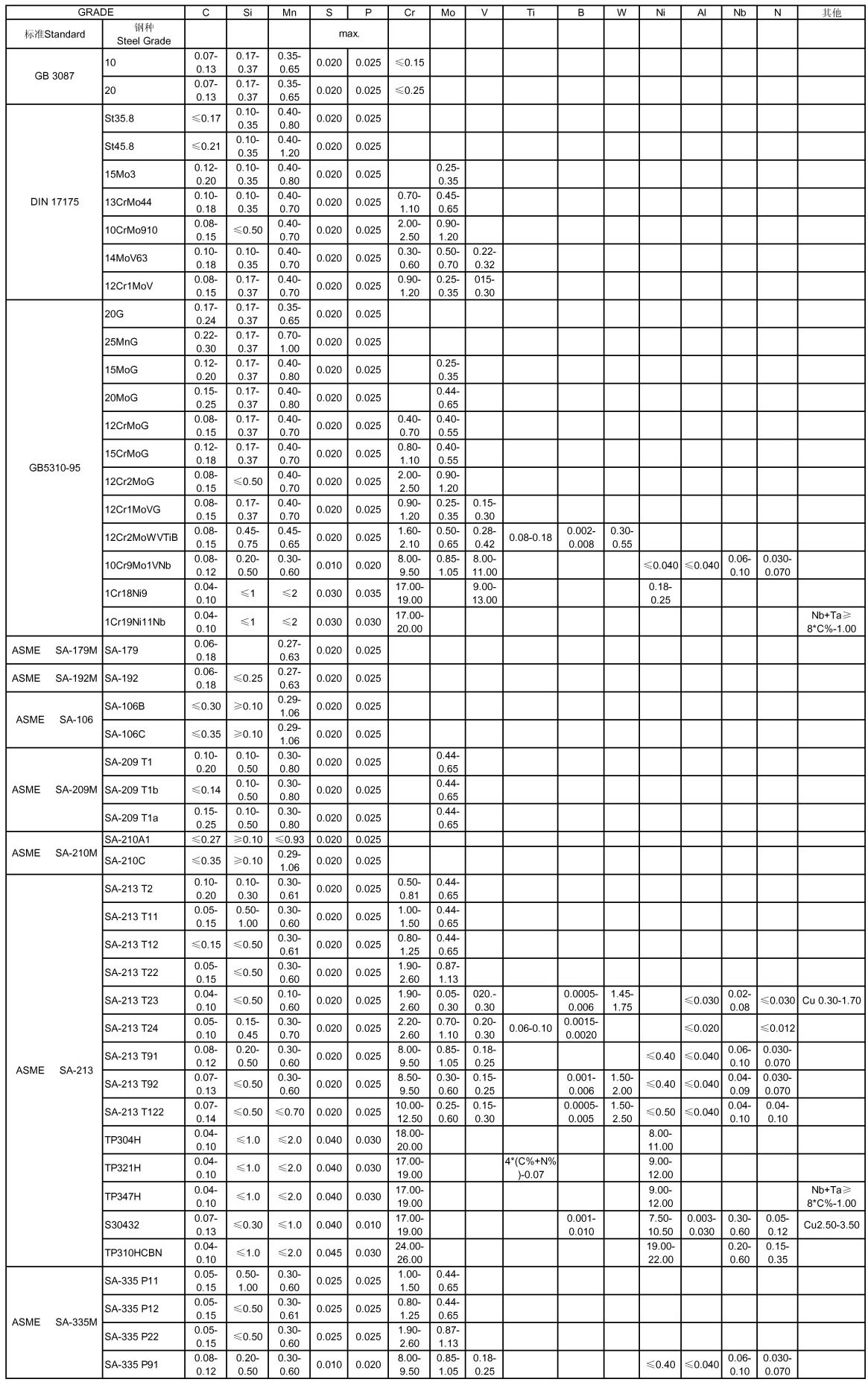 Mechnical Properities: